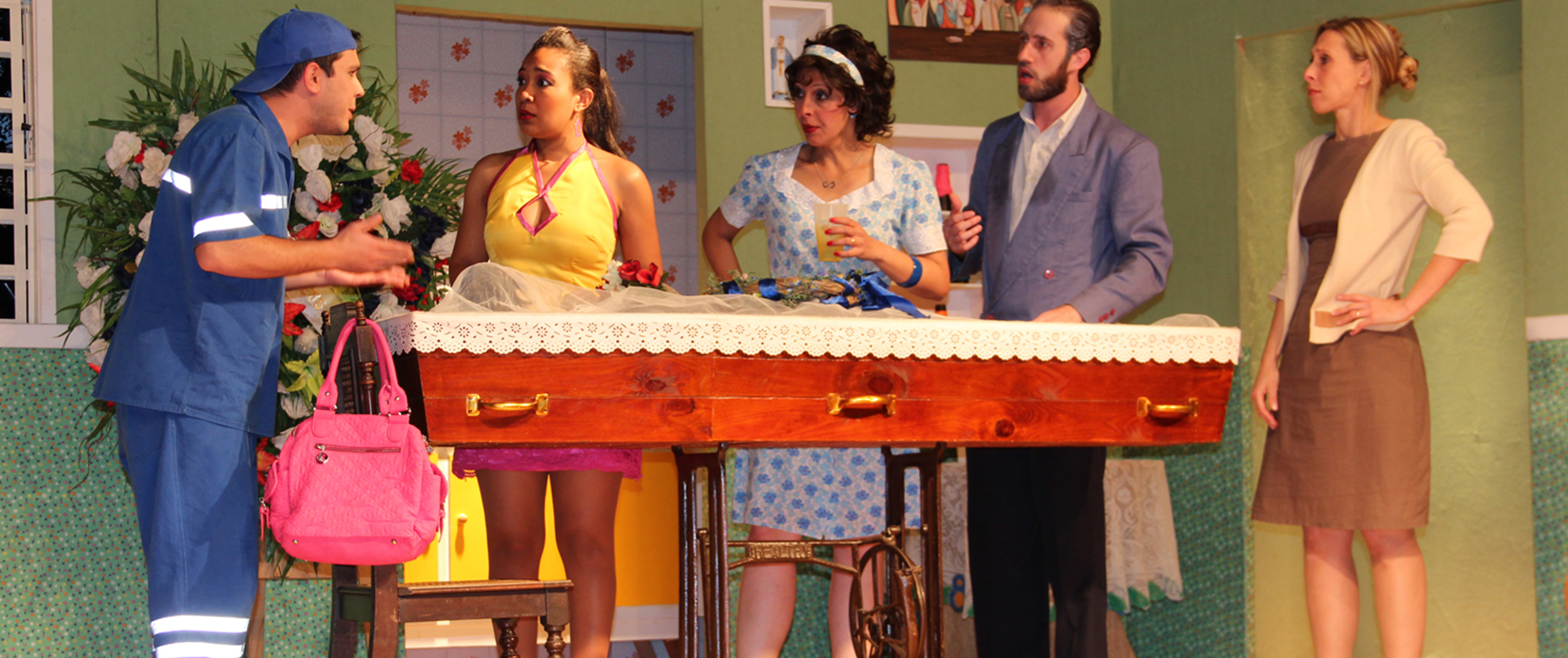 Project executed by the OPA through the Law of incentive PROAC in 2012– Teatro Ruth Escobar.
Genre: Comedy
Synopsis:
A comedy that promises to amuse the audience. It brings a hilarious picture about the true face of people when they make lots of money. A delightful comedy of manners, which shows the wake of a clerk, surrounded by people with whom he lived during his life and are not at all moved by the situation, on the contrary, are interested in taking advantage of it, since the deceased He just won the senate, but nobody knows where he kept the ticket. The show shows the marathon that is formed when knowing the prize. From this moment, everything starts to revolve around the search for the winning ticket. Watching the deceased becomes background. A scandalous widow, a gossipy neighbor, a witty adversary, a sister with false modesty, a false colleague, an inconvenient drunk, a surprise element, and a good deal of greed and interest.
Intriguing, engaging and fun, this is "Velório à Brasileira".